The History & Workings of NYC Regulation
The History & Workings of NYC Regulation
Investment Strategy
NYC Insights
I've met countless NYC multifamily owners and entrepreneurs.  All types. Those that own 12 units, and others with yuge 5,000-unit portfolios.  As a by-product of working with them, I have become a student of their success. They all share similar qualities. Regardless of your stage of life or industry, these habits transcend real estate and have something to teach us all.
Additionally, for real estate investors with the market transitioning, many are looking for sound advice for dealing with pricing uncertainty. These personal habits also speak to timeless investing principles. Let's explore:
Home to some of most coveted real estate in the world, it is no surprise that living in New York City comes with a hefty price tag.  What if I were to tell you that there was a way to legally avoid paying market rent for an apartment in the Big Apple, would that be something you might be interested in? In this post we are going to break down the In's and Out's of rent regulation in New York, while providing the information you will need to know as a tenant, landlord, or investor of multi-family properties.  Rent regulation is one of the unique staple marks of New York City real estate, but in order to take advantage of this tangled regulatory framework let's start at the beginning…
The History
You cannot begin to understand the New York City multifamily market unless you know the history of its laws.  While it remains the only American city with these unique laws, rent regulations were originally established to deal with housing shortages and rent gouging that gripped the country's tight housing markets in the 1900s. The federal government stepped in during World War II when President Franklin D. Roosevelt signed the Emergency Price Control Act into law in 1942 and put into effect an official nationwide rent control policy for residential buildings constructed before February 1947.
The federal rent control policy was rolled back after the Korean War had ended in 1953, yet it continued to influence landlord-tenant laws in certain cities, including New York. New York State picked up where the federal regulation left off, taking a similar approach by regulating rents, services, and evictions for all rental units.  Under the regulation umbrella there are two different types of intervention:
Rent-controlled apartments are located in buildings constructed before February 1947 in New York State municipalities that didn't declare an end to the postwar rental housing emergency. For a unit to be under rent control, the tenant must have been residing there continuously since before July 1, 1971.
Less than 100,000 rent controlled units remaining
Elderly demographic
Generally occupied by a "statutory tenant" whose tenancy legally expired, but has the rights by statute to pay rent and occupy under rent control forever without a lease
Rent-stabilized apartments are in buildings with six or more units that were built between February 1, 1947, and December 31, 1973. Tenants in buildings constructed prior to February 1, 1947, but who moved in after June 30, 1971, are covered by rent stabilization.  Rent stabilization also covers buildings that are approved for J-51 (the city tax credit for housing improvements) or 421-a (a partial tax exemption to developers of new construction for a period of 10, 15, or 25 years) credits.
Approximately 900,000 rent stabilized units remain
Tenants have leases
In 1950, New York State first assumed responsibility for administering rent regulations through the Temporary State Housing Rent Commission. In 1962, New York City began administering its own program. In 1964, the Division of Housing and Community Renewal (DHCR) was given the responsibility of administering rent regulation in municipalities within New York City.
In 1969, New York City expanded the current rent stabilization laws through the enactment of the Rent Stabilization Law of 1969. This new law placed approximately 400,000 previously exempt apartments under a new system of rent regulation.
In 1971, the state passed several laws designed to gradually deregulate the rent-controlled and rent-stabilized housing stock. In response to tenant concerns about this deregulation, the state passed the Emergency Tenant Protection Act of 1974 (ETPA), which provided for a stabilization system in Nassau, Rockland, and Westchester counties in municipalities choosing to adopt the regulations. The DHCR was directed to implement ETPA in these counties.
The ETPA also amended the New York City Rent Stabilization Law, thereby re-regulating many decontrolled apartments and placing additional buildings under stabilization for the first time. The move was ludicrous and unfounded, but it stuck. In 1983, the state gave DHCR the responsibility for administering New York City's rent control and rent stabilization programs. This took effect in 1984 and doubled DHCR's size. To put this in perspective, it should be noted that New York City has approximately 960,000 of the one million units that are regulated statewide.
 In 1997, the Rent Regulation Reform Act was passed, setting the stage for our current legal framework. Here are some of the outcomes:
It changed the definition of "succession" rights so that an apartment can be "passed down" for only a single generation without a vacancy increase.
It broadened "luxury decontrol" to households earning more than $175,000 in two consecutive years with rents of $2,000 or more (previously, only households with incomes of $250,000 or more were subject to vacancy decontrol).
It required tenants to pay rent into escrow in certain housing court disputes.
For vacancy leases: 20 percent if the tenant chooses a two-year lease, 16 percent if the tenant chooses a one-year lease. The vacancy increase for one-year leases is determined each year by taking 20 percent minus the difference between one- and two-year-renewal leases.
The Rent Regulation Reform Act of 1997 had been further amended by the Rent Law of 2003, the Rent Act of 2011, and most recently with the Rent Act of 2015 which has extended New York's rental laws until June 15th, 2019 and included the following changes:
The rent at which a vacant apartment can be deregulated will increase from $2,500 to $2,700 and the rent amount will be tied to the 1-year annual Rent Guidelines Board (RGB) increases beginning January 1, 2016.
Limits on vacancy allowances in apartments with "preferential rents," which are rents charged below the legal rent.
Limits on the amount of rent that landlords can charge tenants in order to receive reimbursement for Major Capital Improvements (MCIs) by extending the period that landlords can recover those costs from 84 months to 108 months for buildings over 35 units and 84 months to 96 months for buildings under 35 units.
An increase in civil penalties for landlords who harass tenants.
How It Works
Now that we have covered the necessary background and legal information, let's take a look at how it affects tenants and landlords alike….
Owners of rent-stabilized units can increase their revenues by providing new services, adding new equipment, or making improvements to those apartments. This is on top of the regular annual RGB increases. As long as tenants agree (in writing) to the rent increases, owners can pass 1/40 of the cost of the improvement (including installation costs but excluding finance charges) along to tenants in buildings under 35 units and 1/60 of the cost of improvements in buildings over 35 units.
The investor who spends $10,000 on a new kitchen and bathroom for a rent-stabilized unit, for example, can pass $250 of that expense to tenants via a rent increase. An order from the DHCR is not required before the owner collects this type of increase. For vacant units, the owner does not have to get either prior approval by DHCR or written consent of a tenant to collect the 1/40 increase.
Leading the charge to ensure that both landlords and tenants follow the rules of rent stabilization is the DHCR. When property owners don't play by the rules, tenants file complaints with the governing body, which in turn serves the complaint to the owner, gathers evidence associated with the claim, and then issues a written order. That order is often fought over in landlord-tenant court.
When tenants prevail, the DHCR reduces rents and imposes civil penalties. If, for example, it's found that an owner has neglected to maintain services by not repainting the building's – common areas every three years (as required by law), then rents will could be reduced to offset the violation. In some cases, the DHCR will also assess interest penalties and/or treble damages payable to the tenant.
In New York City, in units subject to rent stabilization, tenants are shielded from sharp increases in rent and retain the right to renew their leases. The city's Rent Guidelines Board (RGB) determines what percentage of rent increases are allowed each year.
Rent Stabilization Calculations
Each year, the RGB establishes the lease guidelines for hotels, apartments, and single-room occupancies (SROs). The Rent Stabilization Law sets forth the factors that must be considered by the board prior to the adoption of rent guidelines. These include:
The economic condition of the residential real estate industry in NYC, including such factors as the prevailing and projected (i) real estate taxes and sewer and water rates, (ii) gross operating maintenance costs (including insurance rates, governmental fees, cost of fuel, and labor charges), (iii) costs and availability of financing (including effective rates of interest), and (iv) overall supply of housing accommodations and overall vacancy rates.
Relevant data from the current and projected cost-of-living indexes for the affected area and other RGB data.
The Rent Stabilization Law and City Charter hold annual hearings prior to the adoption of rent guidelines. Separate hearings are held for the apartment and hotel sectors. Notice of the hearings is provided in the City Record for eight days and at least once in a newspaper of general circulation at least eight days before the hearing. The hearings are usually held in mid-June just prior to the board's July 1 deadline for promulgating new guidelines.
The guidelines themselves go into effect for leases being renewed and vacancies occurring on or after October 1 of the same year and on or before September 30 of the following year. Memorizing the document won't put any more money in your pocket, but if you're having trouble sleeping at night, you might want to check out the RGB's Orders and Explanatory Statements online at http://www.housingnyc.com/downloads/guidelines/aptorders.pdf.
Rent-Controlled Calculations
In rent-controlled units, monthly rents are determined by the maximum base rent (MBR) system, which is also developed by the RGB. The rent is adjusted every two years to reflect changes in operating costs. At those intervals, owners can raise rents up to 7.5 percent annually until they hit the MBR. Tenants can stand in the way of those increases on the basis of two factors: the building is in violation of the DHCR's regulations or the owner's expenses don't warrant an increase.
The rent that the tenant ultimately pays is known as the maximum collectible rent (MCR) and increases annually until it reaches MBR, which is updated every two years. New York City Local Law 30 of 1970 stipulates that MBR be established for apartments according to a formula calculated to reflect real estate taxes, water and sewer charges, operating and maintenance expenses, return on capital value, and vacancy and collection loss allowance.
Rents can also go up as a result of the following factors:
Higher fuel costs
Increased labor costs
With the occupying tenant's written consent
An increase in services, equipment, or improvements made to the apartment (with written consent of the occupying tenant)
Installation of a building-wide major capital improvement (with DHCR approval)
In cases of hardship (with DHCR approval)
Only those landlords that apply for and receive an order of eligibility (an order stating that the unit is indeed eligible for a rent increase) from DHCR can increase tenants' rent.
The Legalities of It All
Rent-stabilized tenants have rights of succession, or the right to inherit an apartment, when the main tenant dies or moves and an immediate family (or family-like) member has been living in the apartment and wants to stay in it. They also have the right to organize a tenants' association and to file complaints about service and repair rights that all stabilized tenants possess. Finally, most tenants can also share and sublet their apartments (with their landlord's permission).
The most financially damaging snag that owners of rent-regulated apartments run into involves rent overcharges. Whether intentional or unintentional, these overcharges can land owners in court, where they may be ordered to refund excess rent collected on the basis of a finding of a rent overcharge. A finding by DHCR of a willful rent overcharge by the owner may result in the assessment of treble damages, payable to the tenant.
Another pitfall investors must avoid is the failure to provide required services and/or to make needed repairs for an individual apartment or property-wide. If, for example, a tenant complains of a lack of heat or hot water, the grievance must be handled in a timely manner. Garbage piled up in halls or other common areas and broken door or window locks also fall under this category. These issues should be common sense for all landlords.
If not attended to, these repairs could translate into violations and subsequent penalties for the building owners. The tenant who is granted a rent reduction by the DHCR for such conditions is free from paying for any rent increases until services are restored and until the governing body reinstates the rent.
The law also prohibits harassment of rent-stabilized tenants. That includes any intentional actions that are used to force a tenant to vacate an apartment. Landlords found guilty of harassment can be denied decontrol (the removal of rent stabilization for a particular unit or an entire building), fined up to $5,000 for each violation, and even slapped with both civil and criminal penalties.
A noteworthy example of how complex the legal framework can become was the recent, high profile court case, Altman v 285 W. Fourth LLC. Altman (the tenant) was awarded $165,364 in treble damages and prejudgment interest due to the owners alleged "illegal" deregulation of Altman's unit and subsequent rental overcharges.  However, this ruling was appealed and overturned because it was determined that the 20% vacancy rent increase should be included when calculating the regulated rent to see if the apartment has reached the $2,000 deregulation threshold. This court ruling was a large win for landlords who would have been forced to re-regulate many units across the city if the initial ruling had held.
So, you ask, how does this owner go about legally deregulating those 10 units? There are several techniques I've seen used successfully. He or she might offer individual tenants cash settlements for vacating the apartments while knowing that the ultimate payoff will surpass the total amount it will take to entice the renters to leave. Soon after, that $3-million building increases in value to $4.5 or $5 million, partly because a few tenants had vacated their apartments.
The Tenants' Roles
Tenants have their own set of rules that they have to play by or risk eviction, penalties, and other sanctions. While they obviously benefit from artificially low rents and the ability to renew leases every year, tenants must use the dwellings as their primary residences. The celebrity who resides in the United Kingdom, for example, and who has an apartment in NYC can't take advantage of rent stabilization for the latter unit.
Tenants are told that they also have to take care of their apartments, despite the fact that many of them live there for decades on end in order to continue taking advantage of rent stabilization. They can be evicted for nonpayment of rent, illegal or "nuisance" behavior, violating the lease (by subletting the unit to someone else without the landlord's permission, for example), or when a landlord wants to use the unit for his or her own personal use.
Warning to investors: here's where you'll experience your first double standard in the landlord-tenant relationship. The law says that renters have to take care of their apartments and comply with other rules, but I've yet to see a single tenant evicted or have his or her rent increased due to noncompliance. But if a landlord even looks like he or she is breaking the law, rents can be reduced swiftly or not paid at all until the problem is rectified. Tenants have all kinds of leeway due to rent regulations. If you get into New York real estate and expect the landlord-tenant laws to work in your favor, then your investment returns will be disappointing. My best advice, stay out of the court system as much as possible and negotiate one on one.
New York reigns as the city with the longest history of rent regulation. Spurred on by a lack of decent housing for the masses, rent stabilization has essentially become a way of life for many city residents. On the one hand, rent stabilization affords an economically diverse group of citizens the chance to live in the big apple without breaking the bank. On the other, it has created an artificially suppressed real estate paradigm that doesn't always benefit those intended.  If you would like to learn more about complexities of rent regulation in New York City and find out why we should get rid of these laws, pick up a copy of Peter Von Der Ahe's book "Family Secrets."  https://www.amazon.com/Family-Secrets-Strategies-Multifamily-Investing/dp/0984545409
Important Rent Regulation Terms:
Division of Housing and Community Renewal (DHCR): The New York State agency has primary responsibility for formulating New York State housing policy and monitoring and enforcing the provisions of the state's residential rent regulation laws.
Rent Guidelines Board (RGB): The NYC Rent Guidelines Board is mandated to establish rent adjustments for the approximately one million dwelling units subject to the Rent Stabilization Law in New York City. The board holds an annual series of public meetings and hearings to consider research from staff and testimony from owners, tenants, advocacy groups, and industry experts.
Emergency Tenant Protection Act (ETPA): In Nassau, Rockland, and Westchester counties, this act states that rent stabilization applies to non-rent-controlled apartments in buildings of six or more units built before January 1, 1974, in localities that have declared an emergency and adopted ETPA.
Deregulation: Also known as "decontrol" or "destabilization." Deregulation occurs by action of the owner when an apartment under either rent control or rent stabilization legally meets the criteria for leaving regulation. When an apartment is deregulated, the rent may be set at "market rate." There are two types of deregulation, commonly referred to as luxury decontrol (also high-income, high-rent decontrol) and vacancy decontrol (also high-rent vacancy decontrol).
Essential services: Under rent control, the owner must provide and maintain all services furnished or required to be furnished on the base date. These services are called essential services and may include but are not limited to repairs, decorating, and maintenance; the furnishing of light, heat, and hot and cold water; elevator service; kitchen, bath, and laundry facilities and privileges; janitor service; and removal of refuse. Essential services for apartments can be building-wide, such as heat, hot water, elevator service, and maintenance of public areas of the building. The service may also be something furnished within an individual apartment, such as a refrigerator, a stove, air-conditioning equipment, or painting.
Fair-market rents: In New York City, when a tenant voluntarily vacates a rent-controlled apartment, the apartment becomes decontrolled. If that apartment is in a building containing six or more units, the apartment becomes rent stabilized. The owner may charge the first stabilized tenant a fair-market rent. All future rent increases are subject to limitations under the Rent Stabilization Law, whether the same tenant renews the lease or the apartment is rented to another tenant. The Rent Stabilization Law permits the first stabilized tenant after decontrol to challenge the first rent charged after decontrol, through a Fair Market Rent Appeal (FMRA), if the tenant believes that the rent set by the owner exceeds the fair-market rent for the apartment. The appeal is decided taking into consideration the Fair Market Rent Special Guideline and rents for comparable apartments. An FMRA must be filed within 90 days after the tenant receives the initial apartment registration.
Keep up-to-date with market commentary by following here!
CLICK HERE
Buy Peter's Book Today! Available on Amazon.
Catch up on our most recent posts here: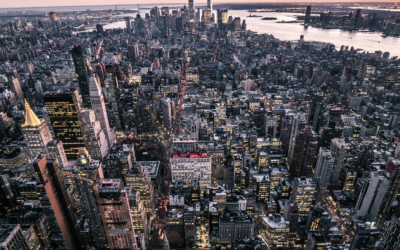 With so many people unsure of what to do with their real estate holdings and the uncertainty that has been placed on our business recently, these are the questions that I get asked every day. The best way I can answer that question is not by telling you, but by showing you, deal by deal.
read more