The 4 Key Players You Need For a Successful Multifamily Deal
The 4 Key Players You Need For a Successful Multifamily Deal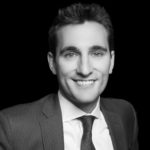 BY SETH GLASSER
7/11/2022
When I think about the work that goes into a successful multifamily transaction there are four main parties that a seller should be thinking about as being part of their team. Adding these people can help ensure that you surround yourself with experts in the field that you trust.  The four players are: your accountant, attorney, DHCR consultant and broker. Let's review the role that each one plays in a transaction and more importantly why by working together they can ensure the client sets themselves up for success.
Accountant
A client's accountant is usually the first person that a seller speaks with before making any final decisions. I've noticed that the accountant is usually the client's longest standing relationship and therefore they play a vital role in encouraging or discouraging a sale. The CPA's knowledge of the cash flow and tax consequences of a sale are paramount. Having a knowledgeable accountant who knows how to take advantage of the latest tax changes can save a client six or seven figures. For example, did you know that part of the 2017 Jobs Act included a provision allowing for certain types of real estate to qualify for 100% bonus depreciation? Organizing partners and structuring TICs to encourage 1031 exchanges can save partnerships a significant amount of money. They also can allow you to separate from your partners and still do a 1031 exchange. You would be surprised at how many accountants aren't familiar with triple net leases to be used for a 1031 exchange. The one (and only thing!) I remember from my high school accounting class was it's not what you make, it's what you keep!  You worked hard to build equity; you deserve to keep as much of it as you can.
Attorney
Having an attorney who is experienced and moves quickly is extremely important. The most dangerous point for a seller is from the moment they accept an offer until the day the contract is signed. During this period the price never goes up, but it can go down. Shortening this time period as much as possible is key to a successful transaction. There is an expression in brokerage that time kills deals. Often, we have clients who use attorneys who they have known for years but aren't necessarily the most active in the business and tend to work at their own pace and tend to not return phone calls. Hiring an experienced, active attorney who understands the pace at which to get a deal done is vital for a successful transaction.  At the end of the day the building is being sold as is for the price that we agreed upon. The rest of the language shouldn't be overthought.  Having an attorney understand the context in which we are operating is a key point of a transaction.  A good deal making attorney knows when he has leverage and when he doesn't. It's not wise to over negotiate, as it often can lead to deal fatigue and kill the deal unnecessarily. One of the most valuable traits an attorney can have is the willingness to do a sit-down contract signing. 99% of the time the attorneys send red lines back and forth. This can go on for a month or longer. I was recently surprised when two attorneys agreed to get in a room and sign a contract. We ordered lunch and four hours later all the issues were resolved, and we had an executable version to sign.  Everyone in the room was so thrilled to get the deal done they couldn't understand why this wasn't a normal practice anymore. These two attorneys will be getting a significant amount of referral business moving forward!
Broker
Having a broker that you know, and trust is extremely important to the transaction. (I will not be giving out any recommendations here, my contact information is below 😉) It's easy to look at public data and see what buildings are selling for or click on one of a dozen setups that ends up in your inbox to get an idea of where prices are. Brokers most valuable commodity is his or her knowledge. Brokers are just as much in the service business as we are in the information business. We are constantly on the phone trading and sharing information. This gives us an extremely unique perspective on the market. While public data shows you previous information, a broker's knowledge is the closest thing to a glimpse into the future. A good broker can develop a sixth sense for what is happening in the market based on the conversations he is having daily. If you're looking at a recent sale that closed in May, that deal was likely under contract since February and the verbal agreement was likely agreed on in January! Plus, behind every transaction there is a story behind the deal which makes it unique. Having the ability to foresee market trends and project future pricing into a deal is a skillset developed with experience and being hyperactive in the market.  Knowing where we are in the market cycle can help lead to a successful marketing and sales process. In a rising market you can leave more room for negotiation and let the market "catch up to it". In a falling market with less competition, pricing the deal much tighter will generate more interest. If you price the building the same way in a falling market as if you do in a rising market, you're leaving yourself in a position to chase the market downhill and it will be weeks if not months before you finally catch up, ultimately costing yourself more money than necessary.
DHCR Consultant
One of the first questions buyers ask me once interested in a deal is: "how's the paperwork?" I spend more time on a transaction during the due diligence and contract negotiations than I do actually marketing the property.  I understand that this might come off initially as abrasive to a seller reading this, but this is completely true.  The paperwork proving the rental increases and deregulations of an apartment are often more valuable than the actual bricks themselves. I mean that literally. We often come across issues where the exposure is worth more than the unit itself! Allow me to explain…
Let's use an example where a buyer is purchasing a building for 9X the gross rent roll and $150,000 per unit.  In the building one of the apartments is renting for $2,000 per month but during his due diligence the buyer finds out there was a rent freeze on the unit from 20 years ago that was never lifted. The DHCR docket indicates that the rent must remain frozen at the current rent (say $500) until the unit is fixed.  In this case there would be a $1,500 overcharge and if the tenant filed an overcharge complaint the rent would justifiably have to be rolled back to $500!
What's that worth? At a minimum, $1,500 X 12 months X 9x the rent roll = $162,000! Or the scarier, broker nightmare, deal killer version: $1,500 x 12 months / 5.5% cap rate = $327,272! And this doesn't even include paying the treble damages for the past six years! Remember this is more than the $150,000 per unit that the buyer was intending to pay for the building.  This risk exists even if the tenant in the unit has not filed an overcharge or is even aware that one exists.  As the rent grows, the risk increases.  The even bigger risk for buyers is that once one tenant becomes aware of the overcharge, they hire a lawyer, and the lawyer starts soliciting all the tenants in the building notifying them that they also might be entitled to a rent reduction plus treble damages.  It can get very ugly very quickly.
So how do you prepare for something like this? Before I even get started on an assignment, I pretend I'm the buyer and I ask the client: how's the paperwork? We need to show invoices and cancelled checks for all work that was done. We are guilty until proven innocent. Having a DHCR consultant as part of your team is vital. I always encourage a client to hire someone prior to going to market to know what the potential overcharge exposure is. Being able to pull dockets ahead of time and prepare defenses for overcharge exposure can end up saving a client hundreds of thousands of dollars. The buyers will almost certainly be hiring an expert to help with get through diligence so why shouldn't sellers do the same? Selfishly this also saves the broker their most valuable resource – their time. Too often we work on assignments for months, get an accepted offer, start negotiating a contract only for the deal to die during diligence over something we could have found out months earlier. It ends up wasting everyone's time. Better to spend a little time and money upfront to be prepared to answer all buyer questions so they can go to contract and closing smoothly. Problems don't kill deals, surprises do.
A good multifamily broker should be a valuable resource for a seller. They are the facilitator of a transaction and bring together the rest of the group for the mutual client to have the highest possible outcome for success.
If you would like to be introduced to any accountants, attorneys or consultants please contact me.
Seth Glasser
Senior Vice President of Investments
Marcus & Millichap / NYM Group
seth.glasser@marcusmillichap.com
(516) 770-1366
Buy Peter's Book Today! Available on Amazon.
Catch up on our most recent posts here: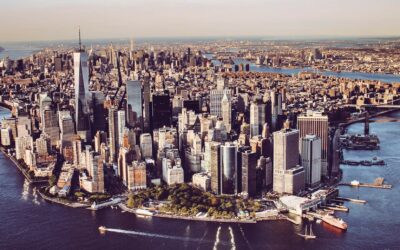 As we move further into 2023, we are getting a better idea of what the remainder of the year will look like for the NYC multifamily market. To figure out what the future holds it's often helpful to study the past. I've assigned a "theme" to each year: 2019 = HSTPA; 2020 = COVID; 2021= revitalized economy; 2022 = rising rates; And 2023 = decision making.
read more