Brooklyn: Overcoming Loft Law Hurdles to Sell Building for $1,000,000 / Unit
Brooklyn: Overcoming Loft Law Hurdles to Sell Building for $1,000,000 / Unit
"I was fortunate to meet Shaun Riney and the New York Multifamily team who were extremely professional and diligent at every step of the process. After having been in the business since 1985, I have never experienced this level of competency, toughness, honesty and dedication through every twist and turn as was exemplified with this team."
– Gina, former owner of 35 Claver Place
THE OBSTACLE
Inverso Warehousing Inc. had owned 35 Claver Place since 1985 and initially operated the property as a shipping and manufacturing warehouse. The owners converted the building to Artists in Residence Lofts in the early 2000s and ran the building as a live-work community up until closing. There was a significant loft law challenge figuring in utilizing 6,000 square feet of commercial storage space, as well as 2,000 + square foot lofts.

CREATIVITY + HUSTLE = SOLUTION
The New York Multifamily team was able to leverage its in-depth understanding of residential conversions and strong relationships with loft law attorneys in order to educate buyers and get them comfortable with an ||as-is where-is|| sale with no additional vacancies represented. Multiple loft law applications were filed during the marketing period but the New York Multifamily team was able to navigate seamlessly through the issues that arose and secure a buyer that performed every step of the way and purchased the asset for over $1,000,000 per unit.

Keep up-to-date with market commentary by following here!
CLICK HERE
Buy Peter's Book Today! Available on Amazon.
Catch up on our most recent posts here: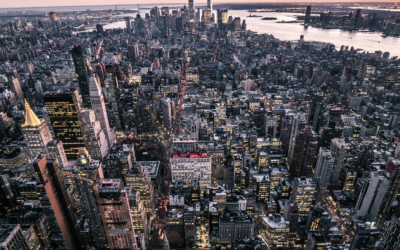 With so many people unsure of what to do with their real estate holdings and the uncertainty that has been placed on our business recently, these are the questions that I get asked every day. The best way I can answer that question is not by telling you, but by showing you, deal by deal.
read more