NYM Monthly Metrics – March 2020
Friends,
NYM had an active month in March with a total of $269,023,457 in activity! We closed and put under contract properties totaling $184,778,457.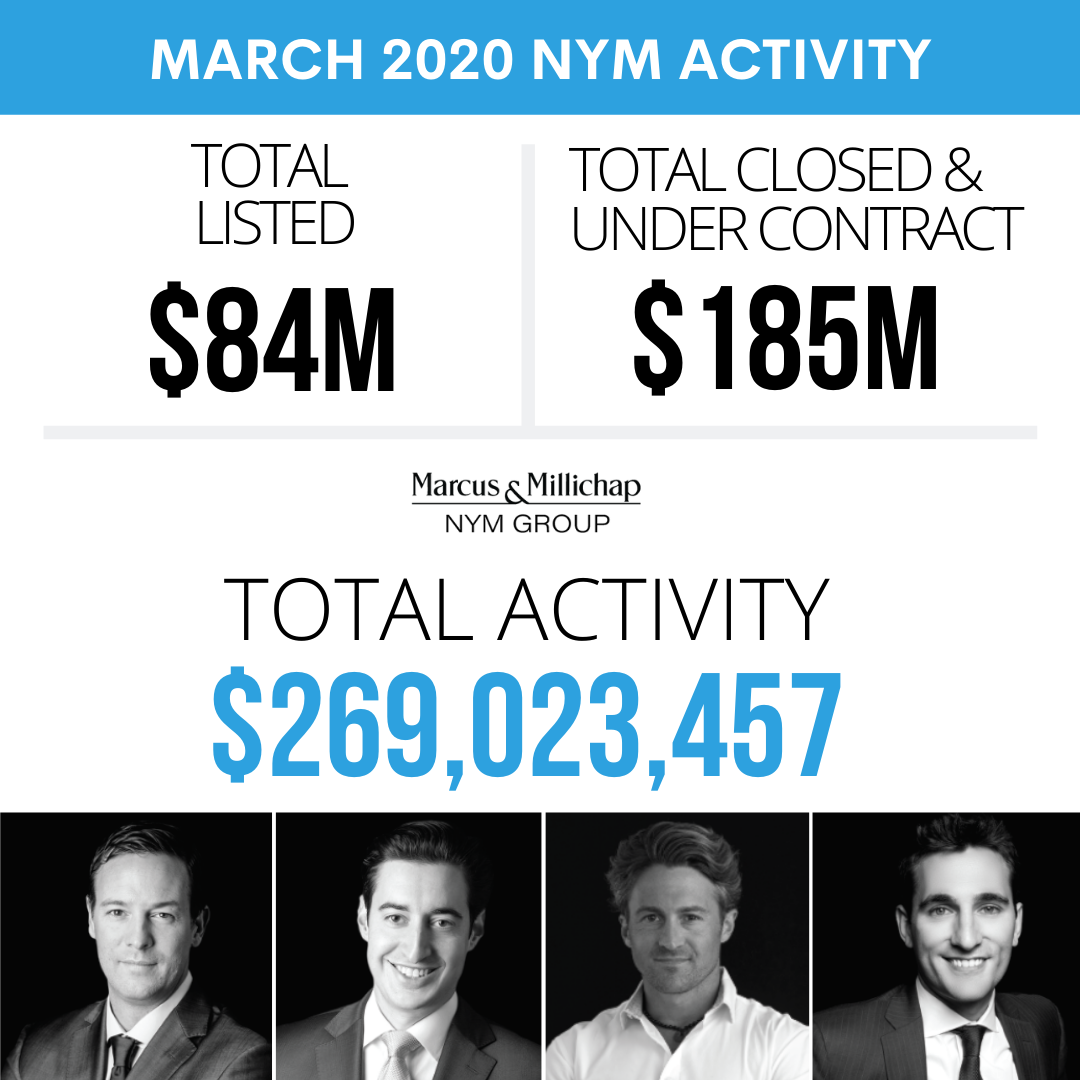 Some quick closing updates:
Last month we closed on 21-23 Catherine Street for $14,000,000. The property contains 30 residential units and 3 commercial units. At the sale price, this equates to $659/SF.
We also closed on 1166 Gerard Avenue in the Bronx. The 41-unit, 35,070 SF Bronx asset closed for $5,150,000.
Some quick listing updates:
We recently listed 827 Halsey Street in Brooklyn – this vacant 6-unit asset is being offered for $2,400,000.
For other on-market opportunities you might be interested in, head over to the NYM properties

We released the latest Behind The Bricks episode: Coronavirus & NYC Multifamily. My partners and I got together over video chat to discuss the market so far. I would like to share that conversation with you where, Joe Koicim, Seth Glasser, Shaun Riney, and I cover questions like:
What's the #1 question all NYC owners are asking right now?

Why will beginning of April be important for the multifamily market?

Which deals are getting done?

How are banks reacting to current deals?

What is Force Majeure and why has it become popular? 

Listen to the episode by clicking here
At this time, we would like to be as useful to our industry as possible, and I hope you find this information valuable and look forward to your feedback. For information about other opportunities in the market or the potential value of your asset, call me at 212.430.5114. 
Peter Von Der Ahe
212.430.5114.