Friends,
As the NYC multifamily market continues to adjust to the pandemic and reopening of businesses, the NYM team had an active quarter with a total of $420,386,320 in activity!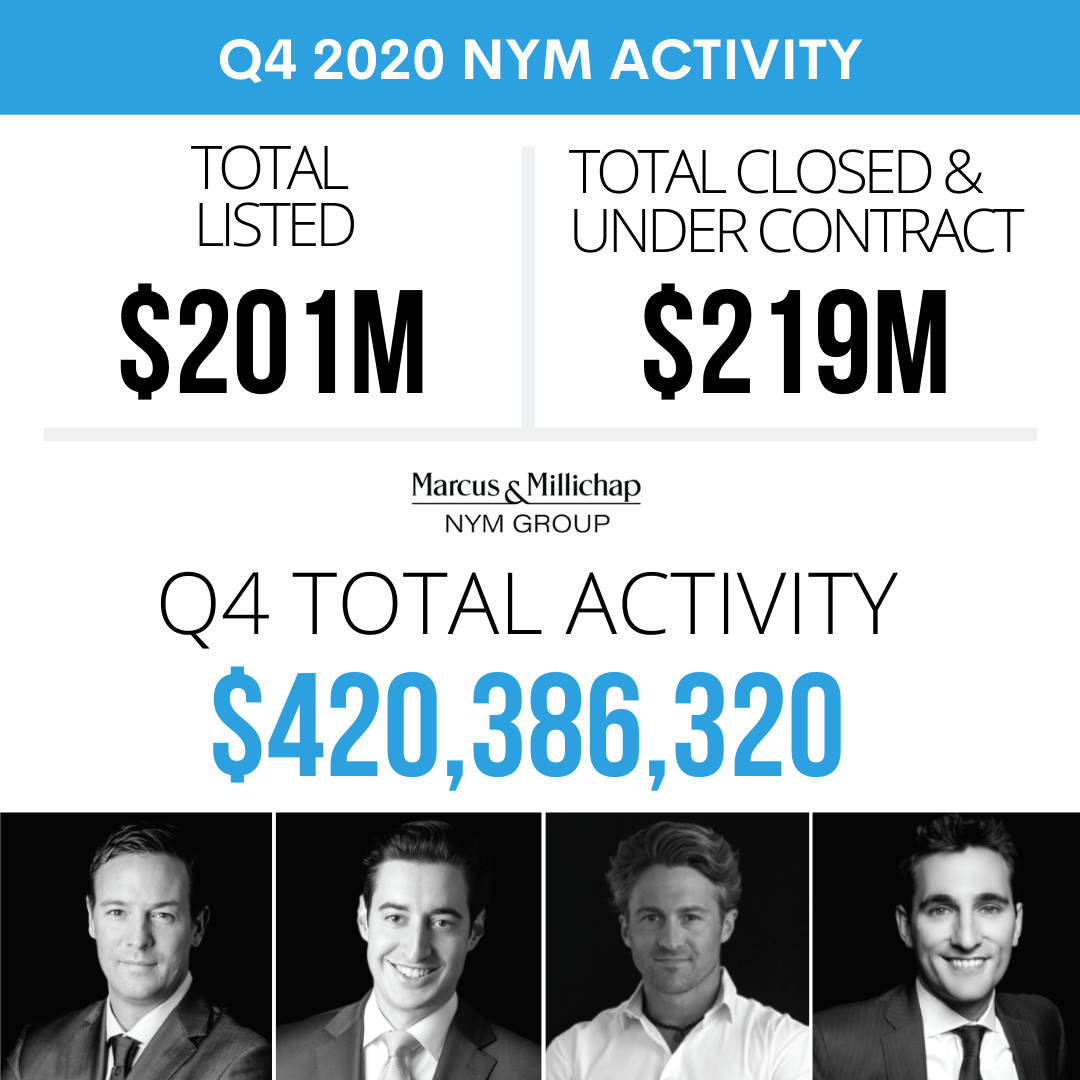 Some quick closing highlights:
In late Q4 2020 we closed on 1 Christopher Street for $95,000,000. The deal signed and closed in 9 days! This is a 138 unit,102,354 sqft property.
We also closed on 169 Sullivan Street for $11,000,000. This 20 Unit, 12,590 sqft Greenwich Village property traded at a 4.9 Cap Rate.
For other on-market opportunities you might be interested in, head over to the NYM properties

We released the latest Behind The Bricks episode: Buying in Today's NYC with Sam Kooris of Alchemy Ventures.
Alchemy Ventures has been directly responsible for the acquisition, financing and repositioning of over 25 buildings in Brooklyn, all within the last four years. The portfolio is valued in excess of $125,000,000.
At this time, we would like to be as useful to our industry as possible, and I hope you find this information valuable and look forward to your feedback. For information about other opportunities in the market or the potential value of your asset, call me at 212.430.5114. 
Peter Von Der Ahe
212.430.5114.