NYC Multifamily 2020 Outlook
NYC Multifamily 2020 Outlook
01/04/2020
When I was writing The Scene in 2019: What to Expect in the NYC Multifamily Market last year, there was significant uncertainty in our industry. In the first half of the year, we weren't sure what was going to happen with New York's rent reform laws. Today, for stabilized units, that uncertainty is gone and we can plan our strategies about how to deal with reality, rather than guessing about its outcome.
The intersection of real estate and politics reached a new level last year. Some New York politicians declared they wouldn't accept money from real estate developers, foreign buyers are purchasing less here due to the U.S. political climate, and landlords are challenging the new rent laws via lawsuits.
The bright side, as 2020 begins is, you have much more certainty as an investor about the realities of New York Multifamily, prices have adjusted, and a new market equilibrium is upon us.  That's not to say these adjustments have been easy, or that we're totally in the clear. This business is always evolving, but to a greater extent we have 20/20 vision going into 2020. In the year ahead we have "knowns" and "unknowns", let's explore.
A federal election year brings uncertainty and distraction.  The geo-political nature of a US Presidential election will be a contributing factor, keeping interest rates low.  Others will make (or wait to make) real estate investing decisions until the election is over. Given the wide economic policy gap between our presidential options, we advise that tax consequences be considered for purchases and dispositions this year.
In New York, multifamily owners are following the potential Good Cause Eviction bill. This would call for rent control on the remaining one million free-market units in the city. There's a possibility that this universal rent control will be passed in 2020. As it's currently drafted, the bill would cap rent increases at 150% of the Consumer Price Index. This puts control of the free market in the hands of the legislature.  On top of what occurred last June, this would significantly alter the NYC Multifamily investing landscape.
3. The Rent Guidelines Board Vote in June
In June 2020, the rent guidelines board will announce the stabilized rent increase guidelines, a full year after the 2019 bill. For the past several years, these rent increases have been between 0%–1.5%. Since the industry took such a hit with the 2019 rent reform laws, some believe 2020's rent increases will be higher.  There was a time in NYC's history when it was 3-4%. This significantly impacts how regulated multifamily investments perform. If the increases are higher, it will give rent-stabilized apartments some relief and create some opportunities.
Interest rates in 2020 will most likely remain low. These extremely low-interest rates have saved many borrowers who are now unable to complete the business plan of improving units and increasing incomes. While it's unlikely, if rates do increase by anything over 50 basis points, it will have a significant impact on pricing and owners' abilities to creatively make adjustments to their portfolios.
In 2020, a whole new segment of buyers will continue to enter the marketplace.  We have signed over 30 contracts since the June laws, and new capital is determined to "buy into" the NYC market today.   This has long term effects on business plans and transactional velocity.
While the above items will occur, there are other shifts in the industry that will impact some but not all.   These topics should be pondered because they either represent pitfalls to be avoided or opportunities to profit.
Stabilized property values have fallen between 20% and 40%.  Appraisals in the first six months of 2020 will begin showing these new values. Loan-to-value covenants will be stressed and banks will either sell the loans, force a paydown, force a sale, or possibly extend the loan to delay this conversation.  Prepare and evaluate your LTV's. 
If you believe you're in a position where the new decreases in values have put your loan in jeopardy, act now! Either extend your loan or refinance it to a seven- or 10-year term to get past the judgment day.  
2. Insurance Rates & Operations  
It's expensive to do business in NYC.  It's getting more expensive. Due to natural disasters across the country and the litigious nature of New York City tenants, insurance costs are rising. Many owners are now seeing quotes of $800-$900 a unit!  Many others also report an increase in miscellaneous expenses of $250 a unit. Dealing with the NYC bureaucracy is further hitting the bottom line.
On the positive side of things, free market rents will rise in 2020.  This is welcomed news for many owners who have seen rents stagnate for several years.   Concessions have been burning off the back half of 2019 and this will gain momentum next year.  In the last month of 2019, median rental prices in Manhattan were $3,600 (a near-record high!).
When faced with a problem, the solution is often found by asking a better question.  January is a great time to assess how your investment real estate is serving you. I think owners should ask themselves these 5 Questions every year:
What is my current return on equity?
How long do I plan on holding this asset?
What is my property worth?
Are there any changes to my management strategy I should make over the next 12 months?
Based on what has occurred over the past year in my industry, what have I learned and can I support my industry differently than I have in the past?
Thinking back on this year and looking ahead to the next one reminds me of one of my favorite investing quotes by Ray Dalio.  He said, "Diversifying well is the most important thing you need to do in order to invest well." We all learned this lesson this past year.  
I wish you the best of luck with your life and investments in 2020! 
Buy Peter's Book Today! Available on Amazon.
Catch up on our most recent posts here: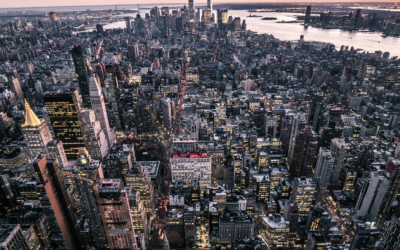 With so many people unsure of what to do with their real estate holdings and the uncertainty that has been placed on our business recently, these are the questions that I get asked every day. The best way I can answer that question is not by telling you, but by showing you, deal by deal.
read more