NYC's Rental Supply — And its Impact on the Rental Market
NYC's Rental Supply — And its Impact on the Rental Market
After an extended period of higher rental supply in New York City, a series of interesting shifts are occurring:
NYC's population fell for the first time in 10 years.

High supply (along with the drop in population) has contributed to the softer rental market.

New Rental Supply is

finally drying up

, which should create a stronger rental market in the next 12-18 months.
The lack of new construction, high land and construction costs, and historical trends show us that this era of excess supply and falling rents is coming to an end. Rents have declined in New York City the past 3 years, and never has that happened for an extended period in recent history. Given this dynamic environment, now is the time for multifamily owners to carefully consider the neighborhoods and properties that can deliver upside in rents over the next 5-7 years.
Let's take a look at these changes and some insights into what they mean.
1. Rental Supply Has Skyrocketed in Recent Years
In an article last February, we noted that there were 22,448 scheduled completions in New York City in 2018. Those completions were evenly spread across Manhattan (6,342), Brooklyn (8,413) and Queens (7,365).
Last year marked the peak of a rent supply boom over the past 4 years that was unlike anything we've seen in New York City in recent memory.   This was caused by myriad factors including the significant appreciation which occurred earlier in the cycle, and rush to get new developments started before the 421-A laws changed a few years ago.
While this data shows that 2018 marked a high point for unit deliveries, new supply will drop sharply over the next 3 years! Importantly, the significant amount of unsold condominiums will have a very limited impact on rents going forward, as that inventory is not in the same competitive set as most of the rental supply.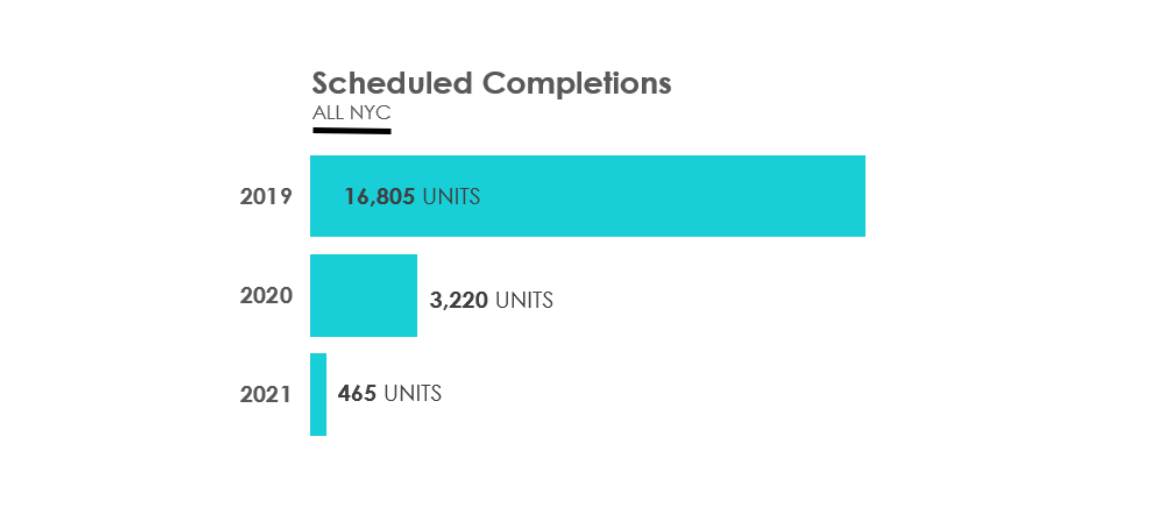 2. The Supply Boom Created a Soft Rental Market
High rent supply is going to lead to a soft rental market — and that's exactly what we've seen in New York City the past 4 years. The rental market peaked in 2015.  In 2016, 2017 and 2018, we experienced a softer market that was almost directly related to the boom in supply. Besides new construction, there was competition from a "shadow market" of older buildings which through major renovations delivered much "like new" product to the market.

3. NYC's Population
As mentioned in the introduction above, something unique happened in New York City during the tail end of the supply spike: The population decreased. You may have seen this story in The Wall Street Journal, which highlights new U.S. Census Bureau data that show NYC's population dipped in both 2017 (a net loss of 37,705 residents) and 2019 (a net loss of 39,523). Of New York City's 5 boroughs, only Staten Island is currently growing.
Experts are offering various reasons why the population might be decreasing. Some say that New York City has become too expensive or the proliferation of remote jobs (and the ability to make New York City money while living in other parts of the country) is the driving force.  In either case, affordable and high quality housing are vital to the the future growth of our market.
4. The Supply Pipeline is Drying Up
Historically, rents don't continue to go down in New York City for long periods of time, so multifamily owners have been waiting for the supply/demand fundamentals to return.
A look at expected completions indicates that the supply boom is already tapering off. After 22,448 scheduled completions in 2018, New York City is expecting only 16,805 completions in 2019. Expected completions drop 80%! to 3,220 units in 2020, and there are only 465 scheduled completions in 2021.
Furthermore, what new supply we do expect in the coming years is concentrated in 3 neighborhoods: Long Island City, Central Brooklyn and Manhattan's West Side. In the next 3 years, for example, 38% of Manhattan's new units will be in Midtown West. Similarly, 41% of new units in Queens over the next 3 years will be in Long Island City.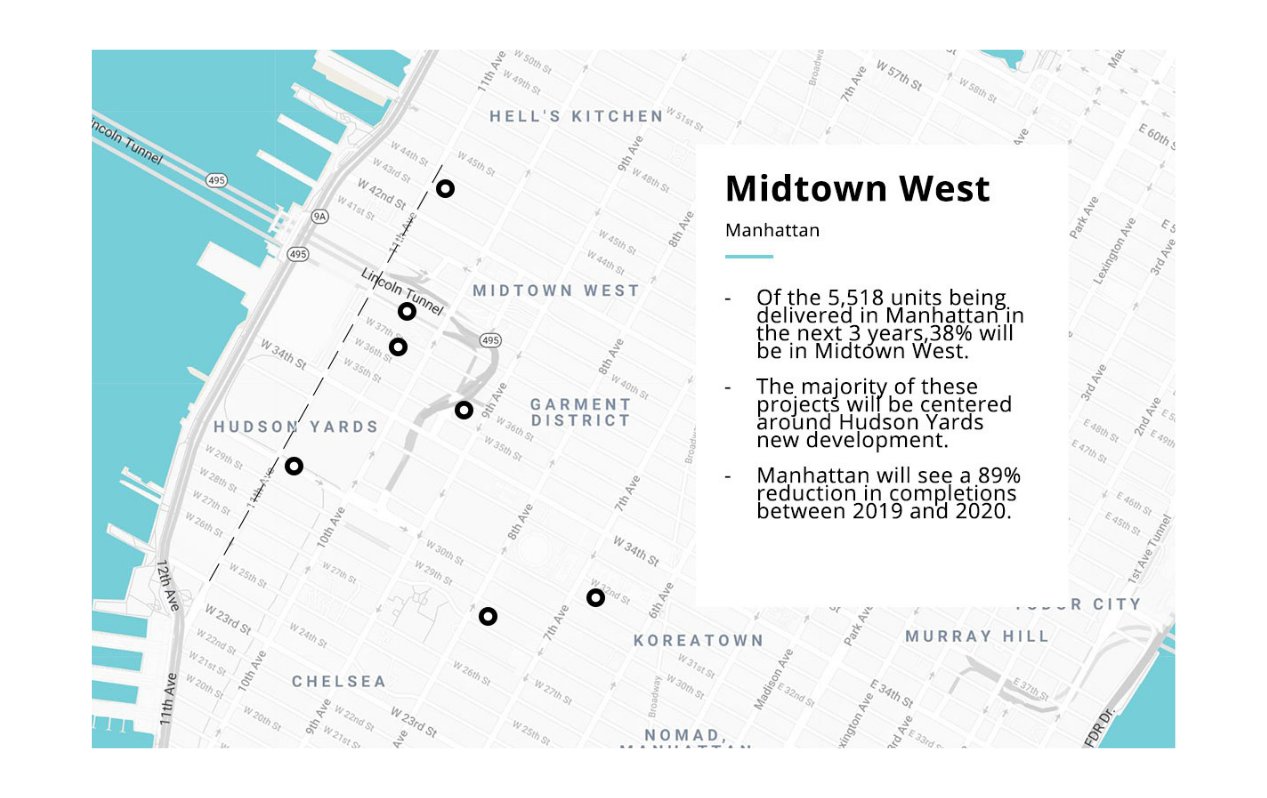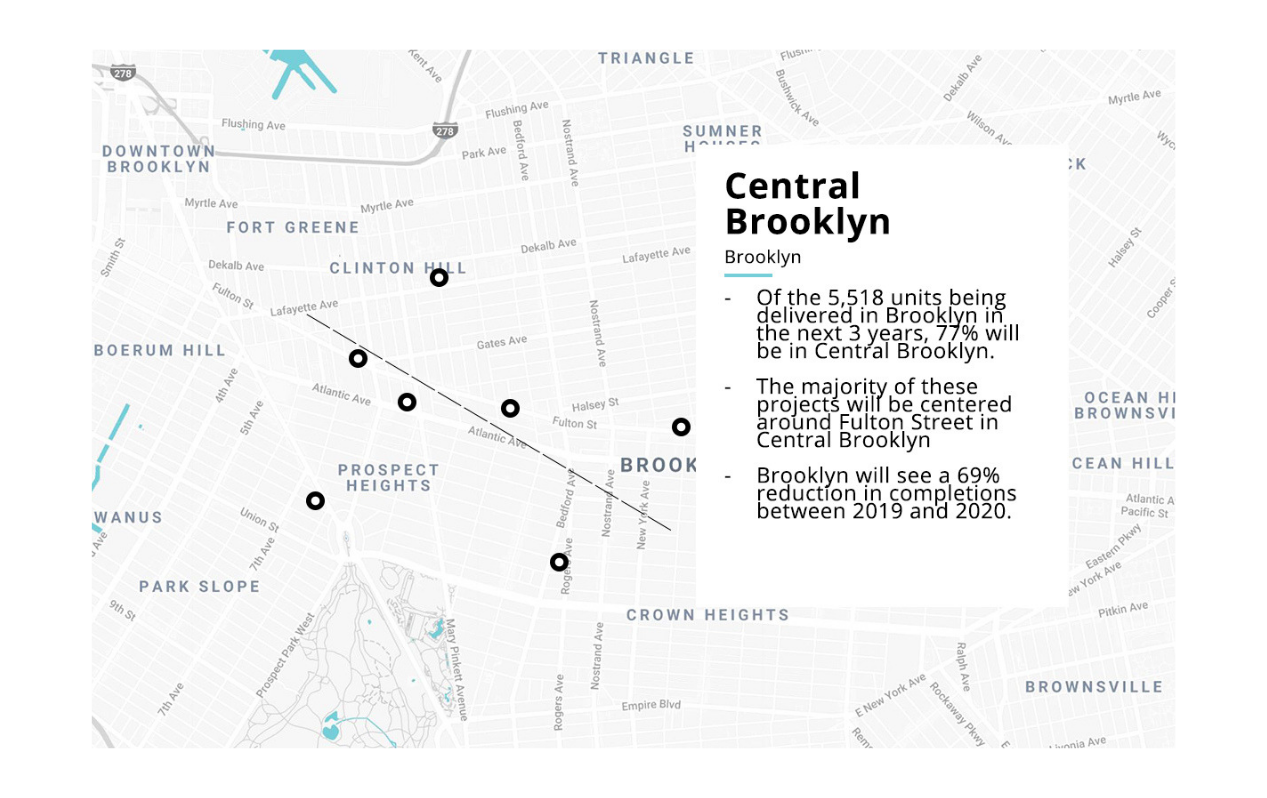 Owners and Investors Have an Opportunity
This should be good news for multifamily owners. Not only should rents go up in the near-term, owners have the opportunity to invest in non-regulated apartments at this time when the trend is starting to reverse. These free market apartments will offer investors the chance to take advantage of increasing rents without limitations from the government.
In early 2019, we're already seeing signs of a rental market that is firming. The Zillow Rental Index (which represents the latest data available) shows a sharp rebound in NYC's rents continuing through February of 2019.
Outside factors can always limit opportunity, of course, but non-regulated units outside of the 3 growth areas mentioned above (Long Island City, Manhattan's West Side, Central Brooklyn) will be the best investment opportunities as supply slows down and the rent market firms up.   Finally, with the rent regulation laws changing in June, the second half of 2019 will have more cause for opportunity in the market.
I look forward to your comments and feedback.
Buy Peter's Book Today! Available on Amazon.
Catch up on our most recent posts here: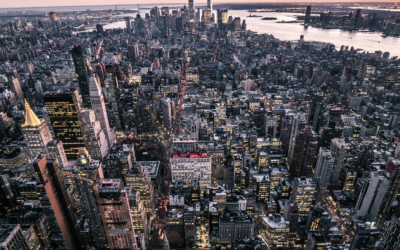 With so many people unsure of what to do with their real estate holdings and the uncertainty that has been placed on our business recently, these are the questions that I get asked every day. The best way I can answer that question is not by telling you, but by showing you, deal by deal.
read more