How COVID-19 Will Affect Multifamily in the Next Year
How COVID-19 Will Affect Multifamily in the Next Year


12/3/2020
A few months ago, I wrote a blog post about the opportunities and obstacles the COVID-19 pandemic created in New York City's multifamily industry. Now that more time has passed, I want to update you on how my team and I are feeling about the future of the city.
We recently sat down to talk about the deals we've been seeing over the last few months and what that could mean for the rest of 2020 and 2021. You can listen to our full discussion here.
Let's explore a few themes:
More Velocity in Brooklyn…For Now
Of the 26 deals we've executed since March, 17 of them have been in Brooklyn. Brooklyn offers New York residents more outdoor and public space than Manhattan, which is why we think more people are moving to the borough. They're reassessing their work-from-home situations and rethinking where they want "home" to be. They question Manhattan rents if the city isn't open for business….full time.
Most of our recent deals in Brooklyn have been in established neighborhoods like Park Slope, Gowanus, Cobble Hill, Carroll Gardens, Williamsburg, and Greenpoint. Buyers are appreciating a slight discount because they know the runway is paved with gold in the future as the city recovers.
Manhattan Revival
But don't count Manhattan out. Major events usually set the stage for new trends.  Our current environment is resetting rents across the board, and it's now less expensive for people to live in Manhattan than anytime in many years.  This will drive younger people back to the borough once it's safe to do so. Those who have never even considered living in NYC will now have the opportunity to make the move.
We predict this may spur a creative revival in the city.  Part of the allure that draws residents to NYC is the arts, culture, and creative fields.  The lower costs may usher in new arts and new businesses, like restaurants, that never would have been able to be here before. The Wall Street Journal reports that applications for new U.S. businesses are rising at the fastest rate since 2007.  Hopefully, NYC will also benefit from further, targeted, stimulus for New York City.
Buy…Don't Hesitate
One of the biggest challenges selling multifamily buildings today is managing buyer expectations with rent rolls. Rent rolls are changing daily with renewals, non-renewals, new vacancies, and potential concessions.  Our approach is taking more time to educate buyers than normal about what to expect today.
To buy today, you must think long-term. If buyers leap, they can purchase quality, deregulated buildings in great neighborhoods on reduced rents. Over a 10-year time frame, if you can blink for the first one/two years, history has proven to offer rewards for the recovery. Unfortunately, if you are waiting for the market to confirm that you're right, it's too late.
Our last three Manhattan trades have been north of a 5% cap rate.  This is rare historically and we haven't seen anything similar since 2009. It's currently the biggest cap to interest rate spread we've seen in NYC in the past 15-20 years.
Where to be Cautious?
Every new piece of legislation that affects multifamily owners has a cost associated with it and  These expenses that are being factored into underwriting.  Insurance premiums and real estate taxes are increasing.  These hit regulated assets particularly hard.  For mixed use properties, if restaurants close again, owners need to prepare for the loss of income and the loss of real estate tax reimbursements.
Impacts to Brokerage and Selling?
Multifamily brokers today absolutely have to have relationships with qualified, existing buyers.
If an owner awards a sales assignment to a broker, they need confidence that the agent can complete the job. Targeted one-on-one phone calls, coaching on why a deal makes sense, and the ability to predict landmines, make up a much larger part of the process today.
Buy Peter's Book Today! Available on Amazon.
Catch up on our most recent posts here: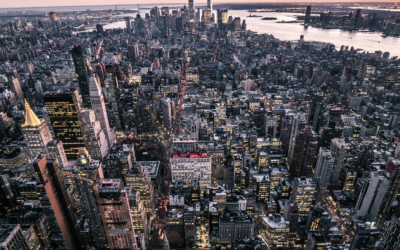 With so many people unsure of what to do with their real estate holdings and the uncertainty that has been placed on our business recently, these are the questions that I get asked every day. The best way I can answer that question is not by telling you, but by showing you, deal by deal.
read more