$60,000,000 Manhattan & Bronx Portfolio Sale Maximizes Equity
$60,000,000 Manhattan & Bronx Portfolio Sale Maximizes Equity
Every NYC multifamily portfolio transaction comes with its own unique set of challenges. In some cases, multiple partners own a portfolio, which can make it difficult to gain alignment among the various interests.  In others, the buildings are located in separate neighborhoods, making it difficult to find a single buyer. And further, properties within a long-term portfolio often have deferred maintenance, violations or other non-conforming uses, that can impede a sale.
The New York Multifamily team of M&M just closed the $60,000,000 sale of the MGS Associates Portfolio, which included 14 buildings and 346 total units covering 321,231 square feet.  Selling the Portfolio meant overcoming each of the challenges described above:
Three partners representing two generations owned the Portfolio.

The Portfolio was geographically spread into two markets (both Manhattan and the Bronx); and

 Several buildings had violation and other property level obstacles which needed to be navigated.
Using our depth of experience in the specific upper Manhattan and Bronx submarkets, long- term relationships with ownership, as well as a network of potential buyers, The New York Multifamily team successfully identified a buyer who  signed a non-refundable contract in 45 days. The sale closed approximately 90 days later. Here's an in-depth look at how our team addressed these challenges in order to maximize the sellers' equity.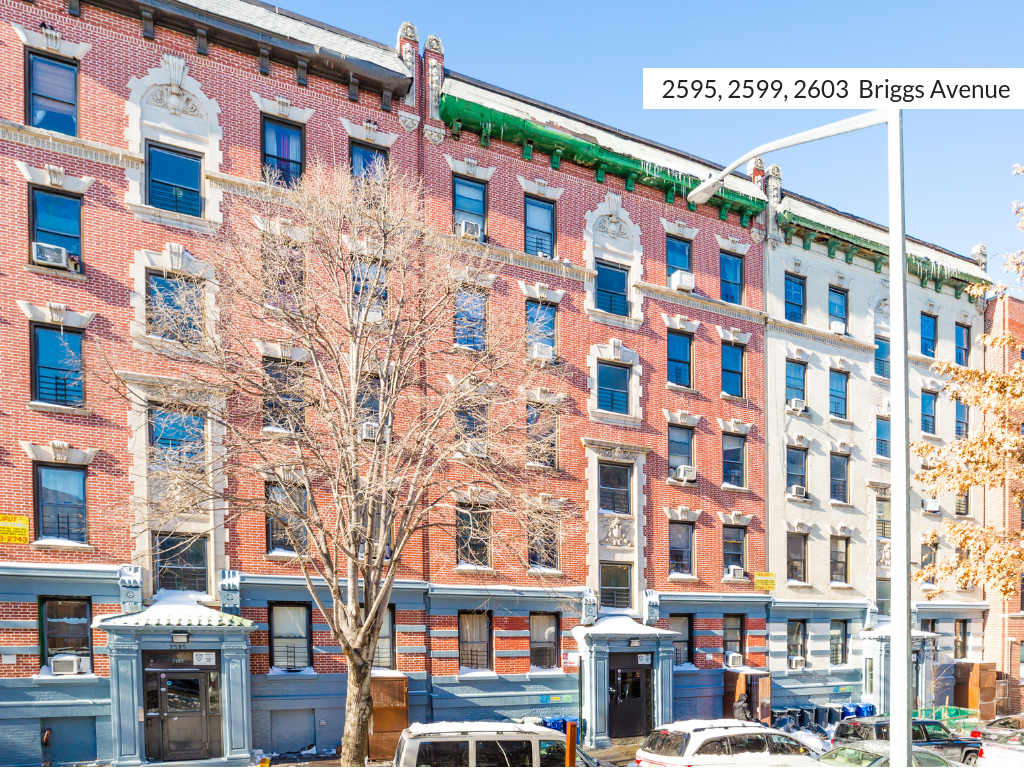 Gaining Alignment Among Partners
In New York City, large multifamily portfolios often have more than one owner.   The presence of multiple partners can create challenges when the time comes to divest, as the goals and objectives of each party are different at the time of sale and for post closing reinvesting.  This is especially true when an ownership interest has been passed down to different generations. Partners sometimes have a harder time aligning on key decisions. In the case of the MGS Associates, three separate owners representing multiple generations owned the buildings.
New York Multifamily entered the engagement with an existing relationship with one of the partners that dated back more than 15 years.  Often it's the historical perspective the team can bring to the discussion that can help guide the choices with data to back up decision making.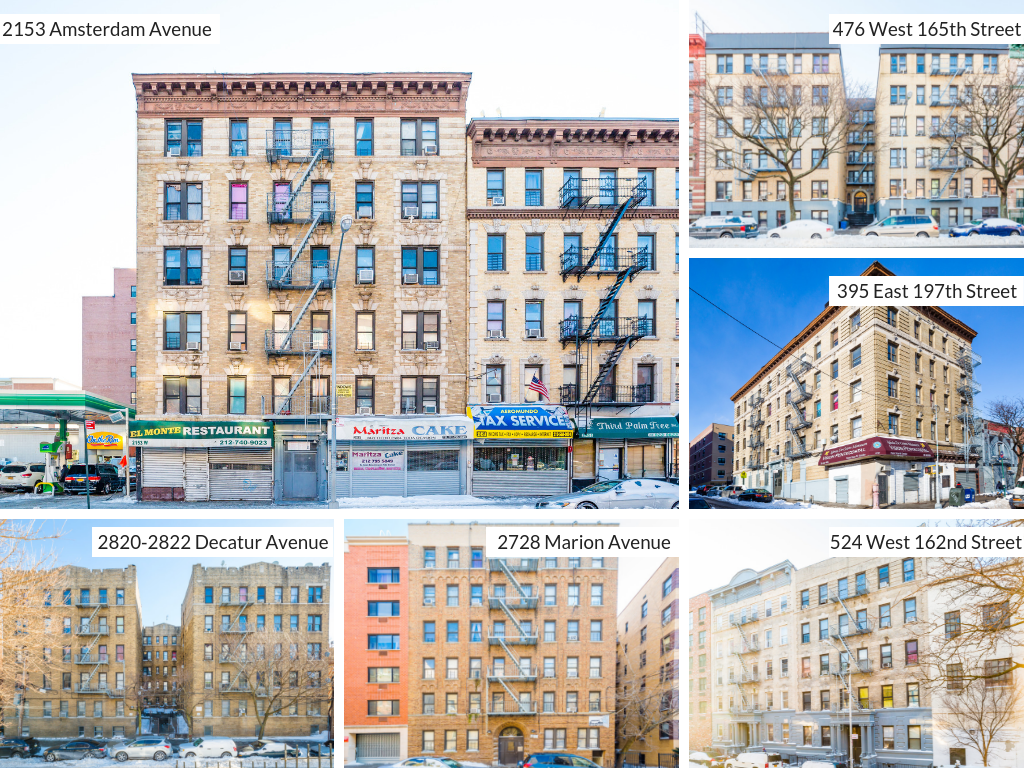 Some buyers look only in Manhattan for investment opportunities, while others have developed specialties in the Bronx or Brooklyn. The MGS Associates Portfolio included buildings in both Washington Heights and the Bronx.  For timing and financial reasons related to partnership interests, the sellers needed to identify a single buyer. Often it's more difficult to find one buyer when a Portfolio spans multiple boroughs. Pricing, timing, and execution must be balanced.
The New York Multifamily team was able to provide guidance on what to expect in the sales process, insight into which buyers were most likely to purchase, and insight into why some buyers would be better and worse than others.
The Portfolio was well received in the market, as investors constantly look for large portfolios with regulated units.  Additionally, the Portfolio's buildings had been lightly maintained during the 30-plus-year partnership, which meant a new owner could immediately make capital improvements that would boost the Portfolio's value.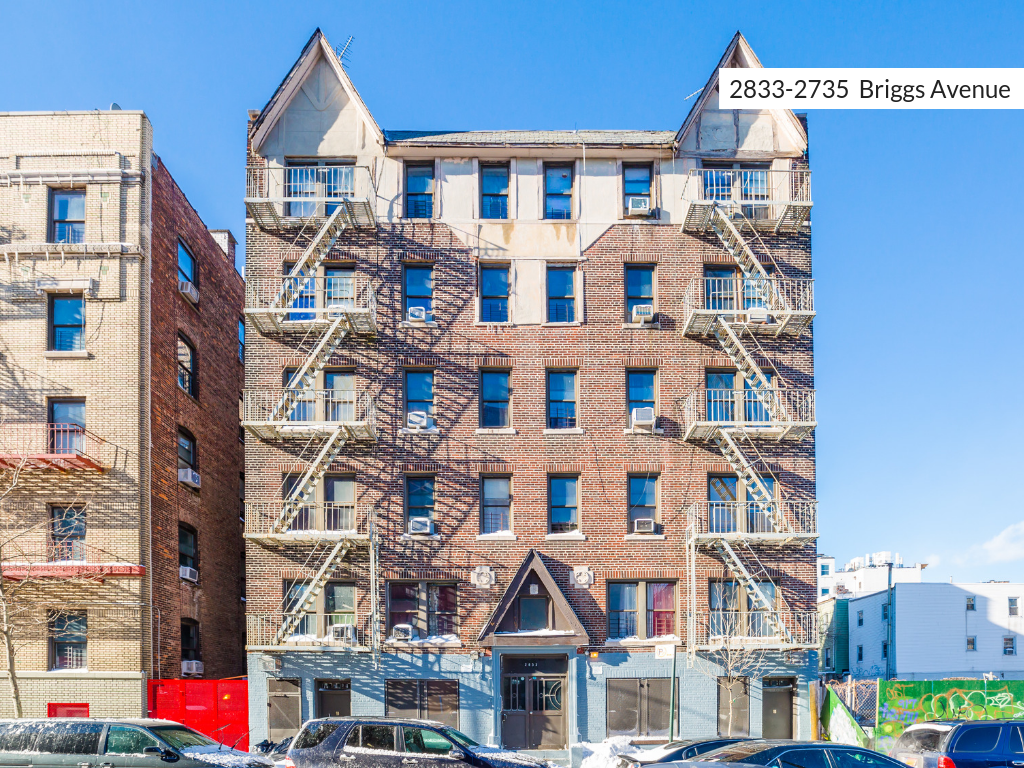 Overcoming Property Level Obstacles
Through our many years of serving NY clients, our team has a significant experience with resolving property level items during the sales process.  In the case of the MGS Associates Portfolio, we were able to work diligently to remedy the non-conforming issues which allowed the buyer to perform and close.
Experience and Credibility
The owners of the MGS Associates Portfolio chose New York Multifamily because of our experience, specialization, and credibility.  To sell the Portfolio while ensuring each of the partners maximized their equity, it was essential to:
Gain alignment among the various partners.

Identify qualified buyers that would be interested in a portfolio spanning two boroughs; and

Overcome the property level challenges.

The MGS owners required the transaction close this year.  The NYM team was able to find the right buyer, at the right point in the market's cycle, to close quickly, while maximizing the partners' equity.  Some NYC multifamily owners are aware of the challenges with their properties and portfolios, and reluctant to address them. We are adept at working through challenges, coordinating multiple parties, and finding solutions so owners can maximize their equity in every market.  Interested in learning more about how we can bring value to the sale of your property or portfolio? Lets talk.
Buy Peter's Book Today! Available on Amazon.
Catch up on our most recent posts here: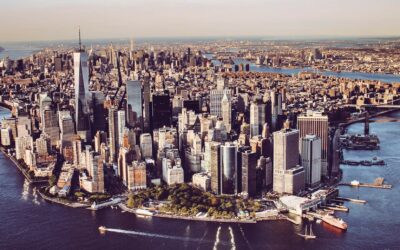 2022 finished much slower than it started with Q4 bringing a lot of uncertainty and trepidation to the market. Brokers woke up every Monday morning not knowing which deals would sign and close and which deals would fall apart. Calling a buyer on a Monday was like calling the doctor for your test results – you knew you had to do it, but you were nervous with what they might say. But alas, 2022 is in our rearview mirror it's time to look at 2023 and make some predictions with where our business is headed.
read more